[BEGIN TRANSMISSION]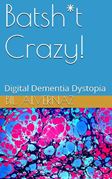 Communiqué #44 - Extra People!!!!!
[Copyright © 2018 by Bil. Alvernaz ... 04VII2018 ... 1,600 / 3,583]
Dateline: Don't, for a minute, even think they aren't watching YOUR every move ...

<>Part One ... of several ...<>

They have always been right here ... and there ... everywhere.

They are constantly around all of us, without most people even knowing it.

For the most part, they seem to be invisible to so many people, though they really aren't. They are right "there" (and "here") in plain sight all around us. You just have to know how to adjust your perspective and visual acuity to look for and see them. Actually, you've probably seen many of them, but never really noticed what it was you were (or weren't) seeing.

I need to bespake your patience, just a wee bit here (well, probably A LOT). This is sort of a complex "simple concept" (actually, it is more on the order of another level or sphere of REALITY) to grasp. Yet, there needs to be a certain amount of exactitude in telling you about it, so you can ever so slightly adjust your line of sight. That's the only way for you to fully latch on to seeing what has been right there in front of you all along ... including right this very minute.

Knowing what I have to tell you will allow you to do what I and many others have somehow managed to do. And, that is experience the sensation of actually focusing on what you never or ever even could have possibly considered ... or attempted to imagine that you could envision.

They really aren't a phenomenon, per se. Though they most certainly are. They look at us, too, as a singularity, of sorts, but that's a whole different story (that I will eventually get to).

They need us as much as we need them ...

They are not a paradox or absurdity either. But, I guess, in many ways you could, indeed, consider them to be either one ... kinda, sorta, maybe.

They are here for a very specific reason and that's what makes all of this so important ... for them and us.

They have been observed and perceived by certain individuals, including me, over countless decades. It usually starts out as catching slight, sideways glimpses of them (mostly like shadows) out of the corner of your eye. After that, well, things can easily lead to life changing happenstances. But, I'm getting ahead of myself here.

I'm one of the people who actually saw them and now regularly interacts with them. I've experienced no ill-effects from all of this. Actually, they have greatly enhanced my life, as I also have done for them. Though the impacts and effects of "them with us" or "us with them," ah, well, therein lies the conundrum. You don't know how they will affect you until you actually make contact with them ... especially when you start interacting with them, if they allow it.

Most people can't or don't see them, for whatever reason(s). The ones who actually do see and interact with them, ah, well, the largest percentage of those individuals, over the last couple hundred years, have "ended up in places" for extended stays at a wide variety of "institutions," to address what were somehow determined to be various, assorted, and miscellaneous mental maladies and "conditions" or "spells."

Of course, that's exactly the way they want things to be in relation to us because it is important that they keep a low profile. Otherwise, that could negatively impact what they are really doing here (that isn't hurting or impinging anyone, by the way).

"They" being what (well, actually "who") are known as Extra People who want to keep low profiles.



So, let me see here. Ah. The best way to provide the details on all of this, is to tell you what happened to me ... how it all started and the way I came to see (and work with) the Extra People. I've gotten to know them quite well, with them still being a big part of my life (and definitely helping me cope) in this Batsh*t Crazy Digital Dementia Dystopia of ours.

For me, this all started at the beginning of the age, though it now continues in rapid fire fashion, of personal computers, the Internet, smartphones, and all of the rest of our techno-weenie world we continue to "tread water" in ... as well as observe, on a daily basis, the effects of digital dementia and mental health disorders.

An odd, most unlikely, other-worldly beginning ...

It was a cold, rainy night.

I know that sounds like the opening line of a cheap, badly written paperback. But, this is really what happened one windy, chilly, rainy evening ...

First, you need to know that static electricity, sparks, and flames are key transitional and evolutionary points in all of this.

I was working on a holographic project with a company in Redmond, Washington, that shall remain nameless for many reasons. Though it shouldn't be too hard to figure just what "changed-the-world" company I'm talking about.

What we had achieved in this project was remarkable, because for the first time ever, holograms could be created easily by tying together simple algorithms. The entire software configuration based on this algorithm came from ancient Mesopotamian symbols. Those details and that part of this story has to do with the disclosure of information and details I'm not allowed to talk about because of a non-expiring Non-Disclosure Agreement (NDA) I signed many years ago. Actually, I probably shouldn't even be telling you this much ... but I fully/fooly intend to do so!

You need to know about this! The main reason is because there are probably Extra People around you at this very moment!!! That will make more sense in a little bit here.

Anyway, the basis of what we were doing at the time was the beginning stages of no longer needing monitors for computers ... no screens of any type required. The way we did that was complicated but relied on one single, simple, critical element to make holography all happen for practical uses ... and, yes, for games, too.

Generating static electricity had been the "missing part of the equation" we finally managed to harness so you could have vivid, 3D images pop up out of a computing device into thin air right in front of you (or even all around you). So, there was no longer any need for a screen or monitor. The most amazing part in all of this was that you could look at the image "displayed" in front of you straight-on, or from the side, or even from the other side, behind it. You could look at the images from any angle, including from a higher or lower vantage point. And, we even managed to get the holograms to wrap all the way around you, engulfing you an experience like nothing else!

This all took virtual reality, well, right into the reality that is all around us. And, all without any goofy, not-so-comfortable (especially for extended viewing) goggles or eye-contraptions. And, by doing what we were doing, there were no side-effects afterwards like what any virtual reality device has warning labels for.

With our holographic "viewing awareness," what you projected upward from the device was what you could see from any angle, all crystal clear, with vivid 3D "definition," far beyond even Blu-ray, 4K, 8K, and anything else. It was (and still is) far superior to any of today's screens. Only with our hologram viewing, you could project the size from small, roughly the size of most computer monitors, to gigantic, being much bigger than and far beyond any large-screen TV.

Oh, and get this ... the power drain to run any part of this?

NOTHING!

Nothing, as in no electricity required. That's where maximizing the imbalance of electric charges within or on the surface of anything quantifiable (static electricity) comes into play. I'll come back to all of this because it directly relates to the Extra People.

What's most important here is that the way these holographic images are projected or displayed all has to do with a thin, squiggly, undulating and pulsating red line shooting upward from the computing device. The red line then quickly expands outward to create panoramic, "wrap-around" viewing.

It was getting that red line to function properly that led to me first spotting one of the Extra People. While working on and testing this holographic device, I had noticed for quite some time, on the far edges of my peripheral vision, what I thought to be movements of some sort. I never was sure just what I thought I saw. Most of the time, I know what I was seeing were the shapes and sizes of people. I'd then quickly look to where I thought I had seen something (or someone), but there was never anything "there" ... or so I thought.

It's when I looked at my reflection in a regular computer monitor that I also was working on while testing how the squiggly red lines worked to produce the holographic visions that I first saw one of the Extra People behind me ... well, just exactly like what you can see over your shoulder RIGHT NOW if you look closely at your reflection on the screen into which you are peering.

Oh, my, it looks like maybe even more than one of the Extra People is standing right behind you ... most likely, looking at other Extra People already in your immediate vicinity!

<>Part Two comes next (or is possibly just over your shoulder) ...<>



[END OF TRANSMISSION ... for now anyway ...]


... inscribed for Diana ... celebrating life! Penned by America's Premier Unknown Writer!



Copyright NOTICE/RULES/PERMISSION: Batsh*t Crazy! Digital Dementia Dystopia is a series of copyrighted Communiqués that are broadcast in bursts, "hot off the press" as I write them (using my trusty word anvil). The key word in that last sentence is "copyrighted" which means I own 'em outright (everything you read here), every single word. Right now, here, this moment in time, you can read the Communiqués, following along in the "play of words." You can freely share any or all of these Communiqués with anyone and everyone else in whatever manner you choose (so long as you quote me as the source AND are NOT profiting from using my words).


---
---
---

We ain't quite done yet ... you know, just like all of your texts and emails ...
... there's more of these Communiqués to come ... (a lot more) ...

See you soon ...

REN (Return ... Ensue ... Notabilia)

In other words ... check back in, to follow in order,
matters, and events, as well as items worth noting.

This is an interactive experience, however much (or little) you choose to be engaged ... beyond "taking it all in" ... we're in this together, so, as you tiptoe your way along in these units of language, whatever comes to mind, anything you want to say, just let me know.

While there are futurists and people studying everything from Quantum Mechanics to the origins of the Universe (and even the God Particle), I look at myself from what I truly feel is a pragmatic enlightenment perspective, best summed up in my PhD Life Thesis term as a "Nowist" ... in that all you have is now and everything plays off of that ... to do with what you have right now (all based on everything that has carried you to this moment in time), maximizing it (and you) to the fullest possible potential. You can reach me at - bil@alvernaz.com.



[END OF TRANSMISSIONS ... ]


... inscribed for Diana ... celebrating life! Penned by America's Premier Unknown Writer!


---
---
---